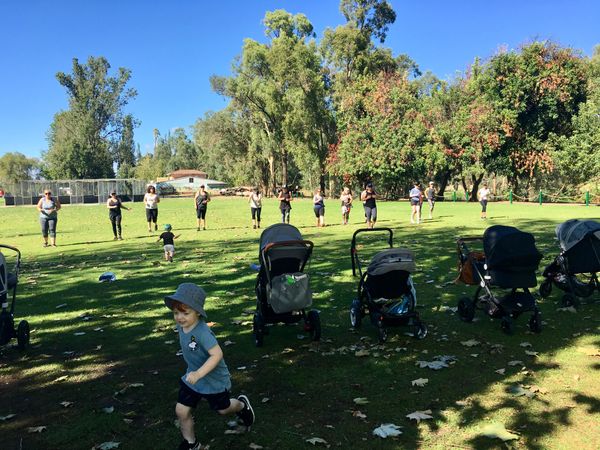 River Park, Cowra
Wednesday 9.30am - 10.30am
Pram Power classes are designed for new mums to ease back into exercise. Our classes will leave you feeling energised, help you build strength for the physical demands of being a Mum and look after your post-baby body.
Meet other mums and have a fun workout in the park. Babies through to toddlers are welcome to join us and exercise with mum.
Pram Power classes are suitable for all fitness levels - whether you are a regular exerciser or have decided now it's time to get moving :)
Come join a Free Starter session now!